Community forest rights: What are the conditions for success?
Climate Change
---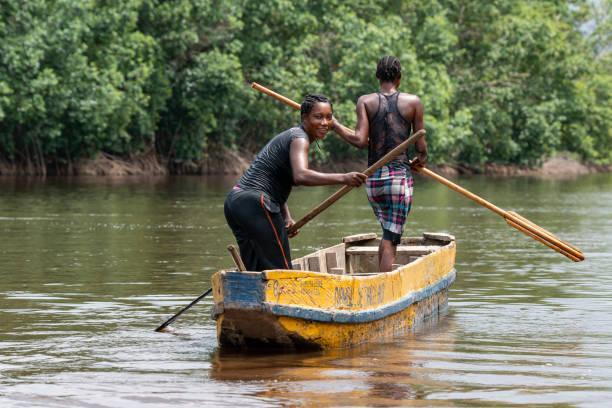 When working on community forest rights, we need to look beyond the formalization of these rights and also work on the enabling environment that allows the community to benefit from their forest resources. This was the key message of a session titled "Community forest rights: What are the key conditions for success?", organized by Tropenbos International and ClientEarth, during the 2019 LANDac Conference in Utrecht. During the session three speakers, Lucia Gbala, Partner at Heritage Partners & Associates (HPA),
Freddie Siangulube, PhD candidate at the University of Amsterdam and Nathalie Faure, Law and Policy Advisor at ClientEarth, shared their experiences and lessons learned with community forest rights.
According to Lucia Gbala, communities in Liberia tend to have a limited understanding of the law, limiting their opportunities to benefit from legal frameworks that recognize community forest rights. HPA therefore works with ClientEarth to improve the legal skills of communities, for example to negotiate contracts with timber companies for the commercial use of their forest resources with fair benefit-sharing arrangements. Based on these experiences, Lucia stressed the importance of community legal empowerment, negotiation skills, and responsive resolution mechanisms.
Freddie Siangulube , explained that Zambia has a law that acknowledges community forest rights, but so far not a single community forest has been recognized. A pilot project revealed several obstacles, including a lack of clear boundaries, competing claims between communities and commercial actors, and conflicts between communities. According to Freddie there is a need for strengthened community governance, and an open dialogue about rights and ambitions.
Nathalie Faure presented the key messages of a recent study on legal frameworks for community forestry in Nepal, the Philippines and Tanzania. She highlighted the need for simple, clear and accessible laws, and regulations that provide structure, while also offering flexibility to adapt to the local context. When developing legal frameworks, specific attention should be paid to community participation in decision-making, access to markets and equitable benefit sharing, among others.
The following lessons from the session were highlighted by René Boot, director of Tropenbos International:
There is a need for community engagement, which requires community empowerment. Good governance is key—within communities, landscapes and at higher political levels. The process of formalizing rights needs to be flexible and inclusive. To make community rights work for people and nature, there should be an enabling environment for communities to actually benefit from their resources and manage them sustainably.
source: https://www.tropenbos.org
---